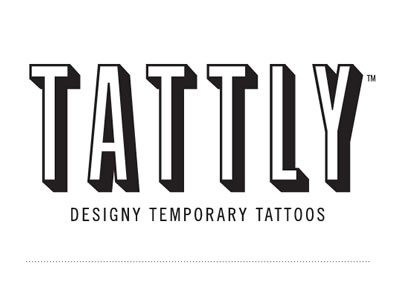 My favourite temporary tattoo store, Brooklyn-based Tattly, is turning one! And to celebrate, every order will be discounted by a massive 50% until midnight Sunday (US time, so more time for us Aussies!) Discount code: 1YEAROLD.
I've had a love-lust relationship with Tattly for a while now, ever since they launched. I've paraded around Wintery Trees, Now Or Never and Color Burst, with more than one observer asking, "Is it real?!" Yep, they're an eye-catcher. And, if you're single, also an icebreaker. So $2.50 each ($1.25 now!) is pretty darn cheap. Tattlys say that you're trendy, cool and, since you can't commit to the real thing, youthfully ambivalent ;o)
Me, sans makeup, rocking a Tattly (excuse the zits/unplucked eyebrows). Wal G dress.
Tattlys never fail to remind me that art and passion = love. Their inspirational ones encourage me to stay on the journalism path during those inevitable times of self-doubt (hey, it happens to all of us journos-in-training!). They're super fun to wear and when I receive their newsletter in my inbox showcasing the latest designs, it's an instant, harmless pick-me-up, sans extra calories/getting a criminal record (by that I mean too much comfort food/smoking various illegal substances, in case I wasn't being clear).
I'm really not as witty as I'd like to think I am, so I'm going to leave you with a gallery of my favourite designs for your online window shopping pleasure. But, of course, we don't all like the same things, so visit the store to find one that suits your style!
Can't decide/have no time to browse/never want to run out of tatts? Then buy Everything! Shipping remains only $2 to Oz!
Warning: You. May. Become. Addicted. To. Looking. This. Awesome.




…yeah, it's pretty much the whole collection. So I'm a little obsessed. Somehow I think it's a great thing that I'm working on Monday.
Follow Tattly and its creator, Tina Roth Eisenberg (yes, the surname of the actor who played Mark Zuckerberg in The Social Network! Coinkydink?! All geniuses must be related...) on Twitter and Facebook.